Transform your pool
into a magical oneiric setting

We project multicolored laser light animated frames inside a pool creating a dynamic and mysterious world underneath the surface
Imagine a dolphin, shark, jelly fish made of light swimming in your pool, passing by, watching you…
Imagine your Logo, your new brand dancing deep in the water…
This original animated decoration brings a striking dynamic laser light decoration to your evening parties, incentives or special events management.
Multi colored Animated Laser Projections inside a pool provides endless communication possibilities thanks to an attractive new kind of interaction.
Cocktail, Incentive, New Years Eve, product launching or just as a permanent lighting design of your space, this process can be used as a light decoration during an evening party and/or as a striking several minute show for a revealing or brand communication.
It gives a non static fascinating laser light decoration of any scenic space.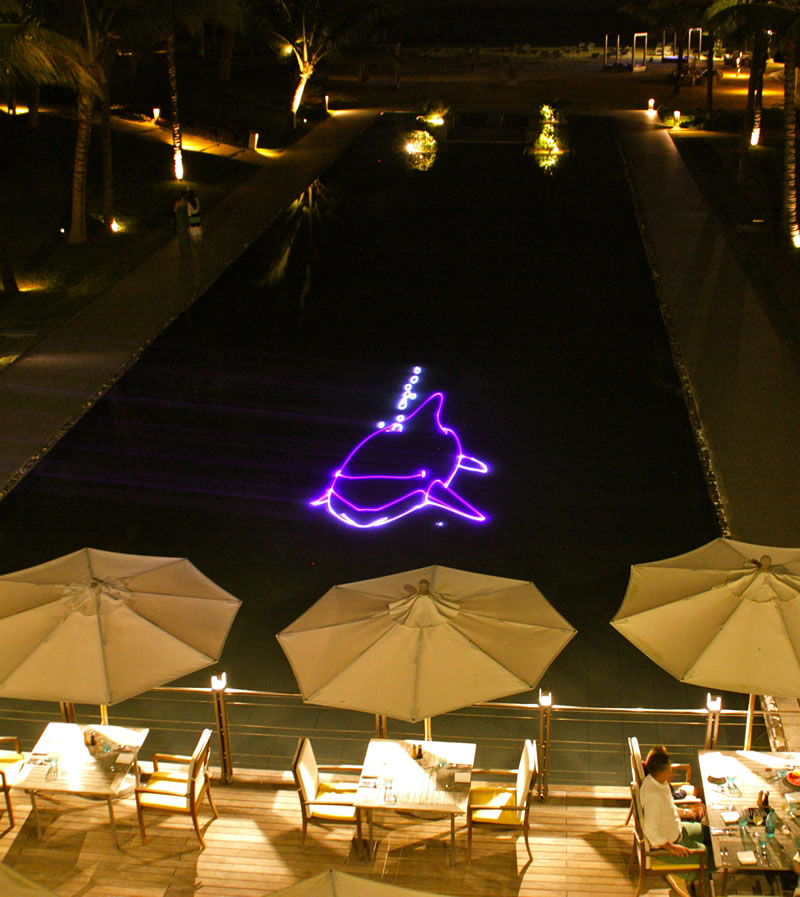 This special effect will enhance the power of your incentive places or your innovative special effects offers for your clients.