Mesmerize your audience
with a magical and captivating hologram

Astounding holographic effects, synchronized with music will transform the scenery into a futuristic and never seen environment.
LeHoloCUBE gives an outstanding experience of holographic light inside a trans lucid volume.
Synchronized with the music, the laser light is captured inside the box and can be observed by the audience like some "laser molecular entity".
It brings a outstanding luminescent artistic object that can be used as a decoration or as breathtaking light show during a evening part.
It also can be used to emphasize an object during a revealing or an exhibition.
It can be coupled with LeLaserINSTRUMENT.
Magical and wireless, this device can be used as an ephemeral or permanent decoration, or as a striking light show.
LeHoloCUBE can be expended with several entities enlightened at the same time.
We can offer a variety of different forms and volume (Sphere, Cylinder, etc.)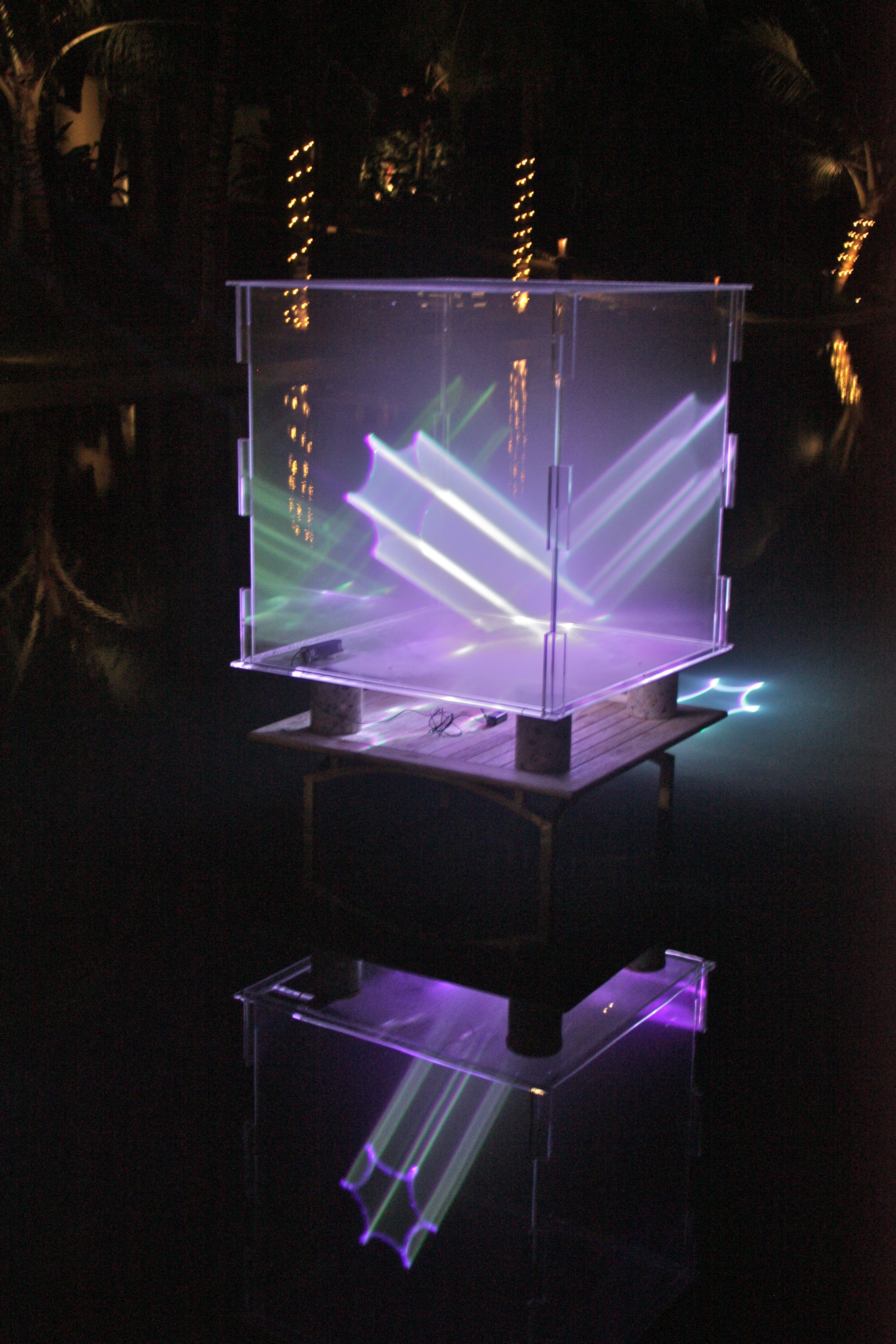 LeHoloCUBE will transform your place into a magical and mesmerizing "rendez-vous" place.