Show Designer / Musician / Inventor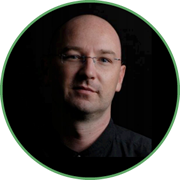 Alain MEUNIER
Show Designer / Musician / Inventor
Mathematician and Musician, Alain MEUNIER starts to work in the pyrotechnic and laser field in 1995.
Show designer for more than 20 years now, he became a reference on the subject. He did a conference at Oxford University about multimedia shows in 2004.
He's been a designer for Lacroix-Ruggieri company for 5 years, and then 5 more years for Fêtes et Feux. He then created his own production company Imaginaire Pur Prod in 2004 that has become Le SHOW and finally PROSONIC Solutions based in Singapore now.
Since then, he put his knowledge in the service of various companies all over the world as an independent Designer and consultant.
His experience led him to work on some prestigious sites or events (Cannes' festival, Monaco, Korea, Singapore, Carcassonne, Mauritius, Reunion Island…etc…)
Collaborations with companies all over the world brought him a perfect knowledge and mastering of pyrotechnical and laser products and softwares.
His skills as an engineer, musician and pyrotechnician allow him to create new concepts and inventions dedicated to show design.